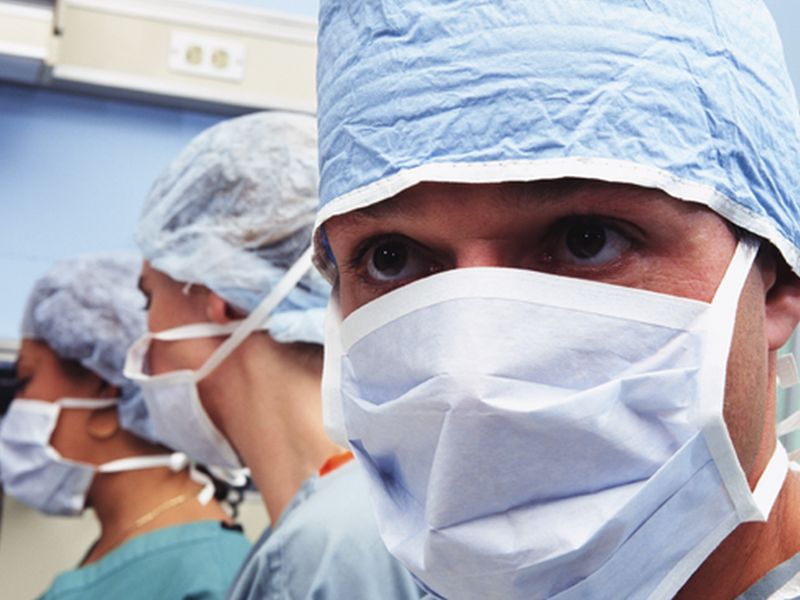 12-hour acute care surgery shift model improves patient outcomes, lowers cost versus 24-hour general surgery call
THURSDAY, Oct. 31, 2019 (HealthDay News) — Patient outcomes for appendicitis are improved with transition to a shift-based, acute care surgery (ACS) model with shorter shifts, according to a study presented at the annual meeting of the American College of Surgeons, held from Oct. 27 to 31 in San Francisco.
Beatrice Caballero, from the Texas Tech University Health Sciences Center in Lubbock, and colleagues compared outcomes for acute appendicitis under ACS in a 12-hour shift model versus a traditional (TRAD) 24-hour general surgery call. The transition from TRAD to ACS occurred from September 2017 to June 2018.
The researchers found that the incidence of perforation and operative duration were similar between groups. However, ACS was associated with shorter length of stay (0.7 versus 2.1 days), organ space infection (0.0 versus 27.8 percent), time until seen by a surgeon (133 versus 179 minutes), and cost ($5,510 versus $8,002).
"There have been studies that have shown that patients do better with acute care surgeons in the hospital, but what our institution's study also shows is that this arrangement also helps with cost, and that's important to convince hospitals and departments to try to support the model of acute care surgeons," Robyn Richmond, M.D., associate program director for the general surgery residency program at the Texas Tech University Health Sciences Center, said in a statement. "We believe that it is improving morale not only for the ACS surgeons but also for the general surgeons who now no longer have to take general surgery call."