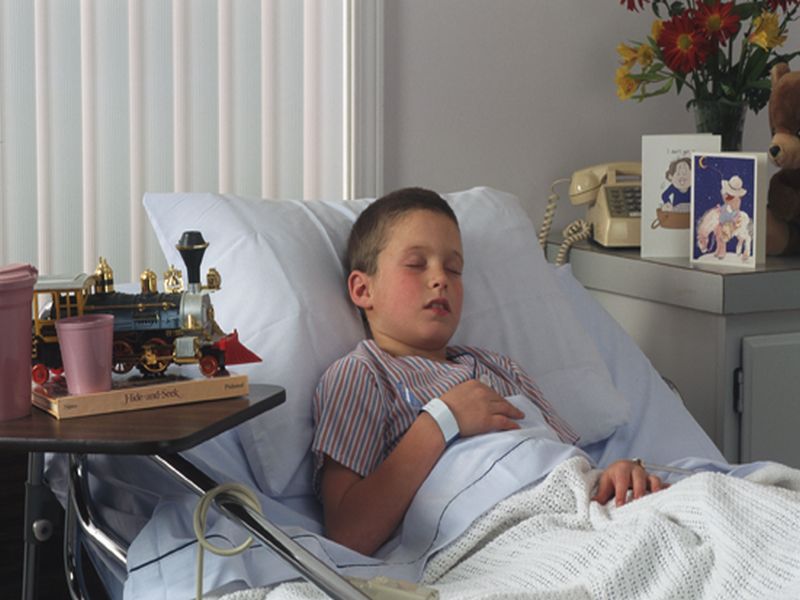 Researchers found that children given iPads were easier to anesthetize than those given midazolam
TUESDAY, Aug. 30, 2016 (HealthDay News) — iPads work as well as conventional sedatives to calm anxious children before surgery, according to a study presented at the World Congress of Anaesthesiologists meeting, held from Aug. 28 to Sept. 2 in Hong Kong.
Researchers assessed 112 children between 4 and 10 years old in France who had day surgery requiring general anesthesia. Twenty minutes before receiving the anesthesia, 54 patients were given midazolam and 58 were handed an iPad to distract them.
Anxiety levels in both groups of children and their parents were similar, but iPads conferred none of the side effects of sedatives, the researchers found. Also, they found that the children given iPads were easier to anesthetize.
"Our study showed that child and parental anxiety before anesthesia are equally blunted by midazolam or use of the iPad," Dominique Chassard, M.D., Ph.D., from the Hôpital Femme-Mère-Enfant in Bron, France, said in a news release from the World Federation of Societies of Anesthesiologists. "However, the quality of induction of anesthesia, as well as parental satisfaction, were judged better in the iPad group."