string(10) "Cardiology"
posted May 26th
by modernClinician Editorial Team
The World Health Organization has suspended use of the antimalarial drug hydroxychloroquine in a clinical trial of treatments of COVID-19 after a study revealed that patients taking the drug are at increased risk for death and serious heart problems.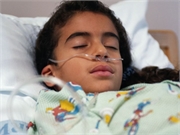 posted May 7th
by modernClinician Editorial Team
The New York State Department of Health issued an advisory on May 6 regarding cases of pediatric multisystem inflammatory syndrome potentially associated with COVID-19.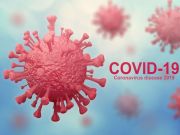 posted April 27th
by modernClinician Editorial Team
Health care organizations are facing hard financial decisions amid the COVID-19 pandemic, but an end is in sight as some are beginning to slowly open back up around the country, according to David Shulkin, M.D. Shulkin, who served as ninth secretary for Veterans Affairs and is former president and CEO of Beth Israel Medical Center in New York, spoke with HealthDay during a live stream on the HealthDay YouTube channel and live blog.
posted April 16th
by modernClinician Editorial Team
There is wide variation in the use of telehealth among internal medicine physicians and subspecialists, according the "2020 American College of Physicians Member Survey About Telehealth Implementation."