string(16) "Gastroenterology"
Latest Gastroenterology News
posted March 20th
by modernClinician Editorial Team
The number of cases in an Escherichia coli outbreak linked to clover sprouts has reached 39 in six states, the U.S. Centers for Disease Control and Prevention said Thursday.
posted March 4th
by modernClinician Editorial Team
In a new clinical guideline from the American Gastroenterological Association, recently published in Gastroenterology, treatment recommendations are presented for patients with moderate-to-severe ulcerative colitis.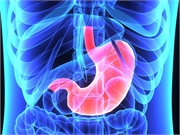 posted February 5th
by modernClinician Editorial Team
Among those who have Helicobacter pylori infection and a family history of gastric cancer in first-degree relatives, eradication treatment for H. pylori reduces the risk for gastric cancer, according to a study published in the Jan. 30 issue of the New England Journal of Medicine.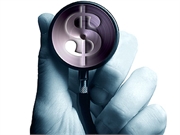 posted January 30th
by modernClinician Editorial Team
The United States spends substantially more than any other wealthy nation on health care, yet it has a lower life expectancy and a higher suicide rate than other wealthy nations, according to a January data brief released by the Commonwealth Fund.