string(18) "Infectious Disease"
Latest Infectious Disease News
posted October 12th
by modernClinician Editorial Team
The general population, in particular pregnant women and those planning a pregnancy, is becoming increasingly concerned about the possibility of the Zika virus spreading northward into the United States. Many […]
posted January 23rd
by modernClinician Editorial Team
The city of Wuhan was closed off Thursday by Chinese officials in an attempt to stem the spread of a coronavirus that has sickened more than 570 people and killed at least 17.
posted January 21st
by modernClinician Editorial Team
The leader of a Chinese government team of experts announced Monday that human-to-human transmission of a new coronavirus has been confirmed, the Associated Press reported.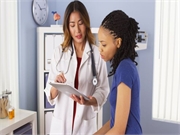 posted January 16th
by modernClinician Editorial Team
The Affordable Care Act has reduced disparities in access to health care among black, Hispanic, and white adults, according to a January data brief released by the Commonwealth Fund.
posted January 7th
by modernClinician Editorial Team
Central venous catheter placement with peripherally inserted central catheters in children is associated with increased risks for venous thromboembolism, central line-associated bloodstream infection, and central venous catheter malfunction, according to a study published online Jan. 7 in Blood.