string(12) "Rheumatology"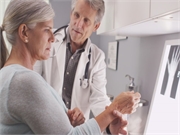 posted May 15th
by modernClinician Editorial Team
In a joint guidance document issued by the American Society for Bone and Mineral Research, American Association of Clinical Endocrinologists, Endocrine Society, European Calcified Tissue Society, and National Osteoporosis Foundation, recommendations are presented for the management of osteoporosis during the COVID-19 pandemic.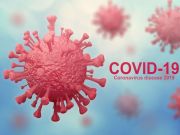 posted April 27th
by modernClinician Editorial Team
Health care organizations are facing hard financial decisions amid the COVID-19 pandemic, but an end is in sight as some are beginning to slowly open back up around the country, according to David Shulkin, M.D. Shulkin, who served as ninth secretary for Veterans Affairs and is former president and CEO of Beth Israel Medical Center in New York, spoke with HealthDay during a live stream on the HealthDay YouTube channel and live blog.
posted April 16th
by modernClinician Editorial Team
There is wide variation in the use of telehealth among internal medicine physicians and subspecialists, according the "2020 American College of Physicians Member Survey About Telehealth Implementation."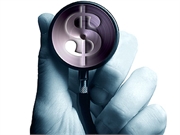 posted January 30th
by modernClinician Editorial Team
The United States spends substantially more than any other wealthy nation on health care, yet it has a lower life expectancy and a higher suicide rate than other wealthy nations, according to a January data brief released by the Commonwealth Fund.