Latest Prescription Drugs news
posted May 26th
by modernClinician Editorial Team
The World Health Organization has suspended use of the antimalarial drug hydroxychloroquine in a clinical trial of treatments of COVID-19 after a study revealed that patients taking the drug are at increased risk for death and serious heart problems.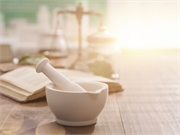 posted April 22nd
by modernClinician Editorial Team
There is no proven drug treatment for COVID-19 patients, according to a panel of experts convened by the U.S. National Institute of Allergy and Infectious Diseases.
posted April 7th
by modernClinician Editorial Team
The use of the antimalarial drug chloroquine to treat COVID-19 patients has been halted at several Swedish hospitals due to reported side effects such as cramps and loss of peripheral vision. Sahlgrenska University Hospital is one of those facilities. It stopped the use of chloroquine in the treatment of COVID-19 about two weeks ago.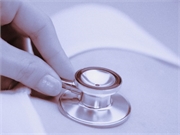 posted March 26th
by modernClinician Editorial Team
For women with early breast cancer receiving anthracyclines or trastuzumab, statin treatment is associated with a reduced risk for heart failure hospital visits, according to a study to be presented at the virtual meeting of the American College of Cardiology together with the World Congress of Cardiology, held from March 28 to 30.