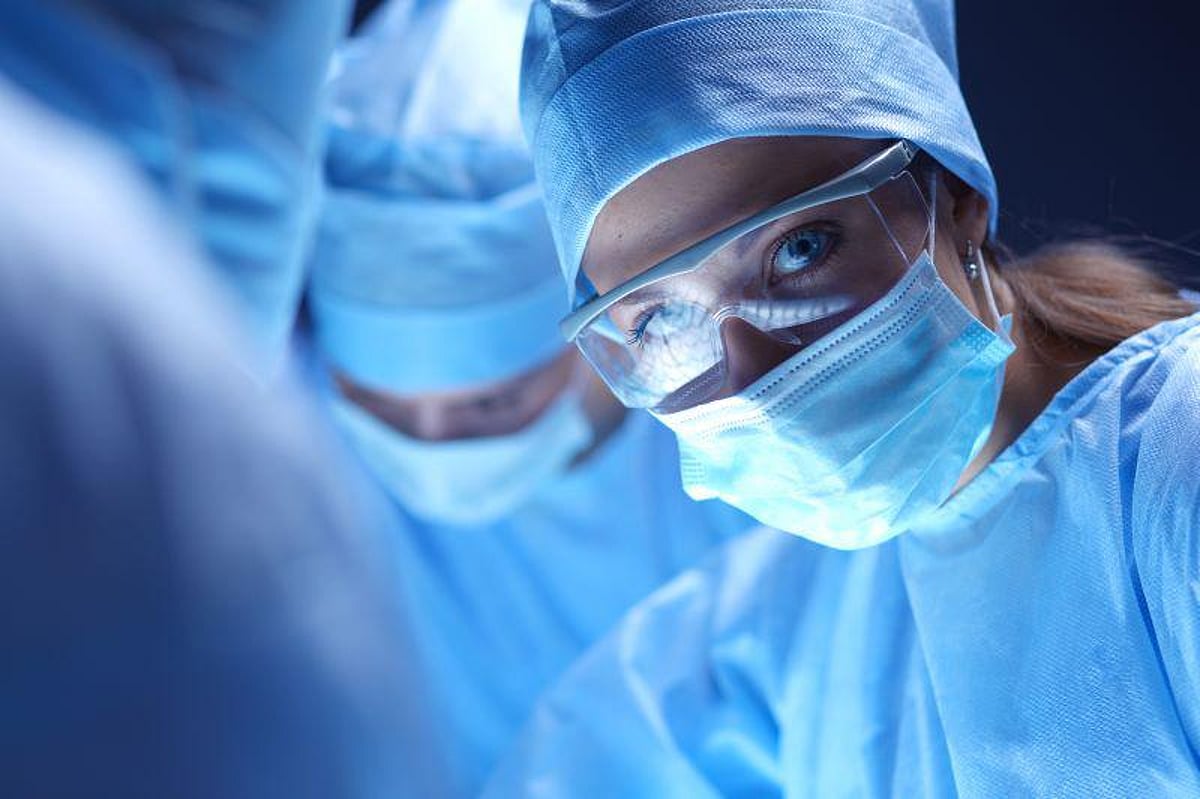 The 107th Annual American College of Surgeons Clinical Congress
The annual meeting of the American College of Surgeons was held from Oct. 16 to 20 in San Diego and attracted participants from around the world, including surgeons, medical experts, allied health professionals, and administrators. The conference included hundreds of general and specialty sessions, postgraduate courses, scientific paper presentations, video-based education presentations, and posters focusing on the latest advances in surgical care.
In one study, Andrew M. Ibrahim, M.D., of the University of Michigan in Ann Arbor, and colleagues found that many aspects of hospital room design may influence patient recovery after surgery.
On a hospital floor plan of a major academic center, the authors mapped design features, including single versus double rooms, distance from the main nursing station, and whether or not there is a direct line of sight to the room. The authors then used data from electronic medical records to evaluate if patients recovered differently according to which room they were assigned. The investigators found that hospital room assignment did not seem to be random, and that in many cases, sicker patients appeared to be assigned to rooms with better design features. In addition, even after risk adjustment (taking into account how sick patients were), patients in rooms with better room features appeared to have lower rates of death after surgery compared with those in rooms without the favorable design features.
"Our findings have two important implications going forward. First, it provides important data to inform how hospitals in the future should be designed. Specifically, by providing clinical data for design features that should be prioritized," Ibrahim said. "Second, while many hospitals may not be able to pursue building renovation or new construction, they may be able to 'right-size' care by putting the sickest patients in the rooms with the best design features."
In another study, Marco Sozzi, M.D., of the Los Angeles County/University of Southern California Medical Center, and colleagues found that COVID-19 infection may worsen the outcomes of trauma patients, even when they are completely asymptomatic and have no radiologic signs of the infection.
The authors aimed to evaluate if COVID-19 infection may have an impact on outcomes of trauma patients, even when they are completely asymptomatic for the infection itself. Trauma patients testing positive for COVID-19 infection but without any symptoms or radiologic signs of viral disease were compared to trauma patients testing negative for COVID-19 infection. COVID-19-positive and COVID-19-negative patients were statistically matched according to various epidemiological characteristics and characteristics of the trauma. The researchers found that trauma patients with an asymptomatic COVID-19 infection had higher rates of cardiac complications, longer length of stay, and higher total hospital charges.