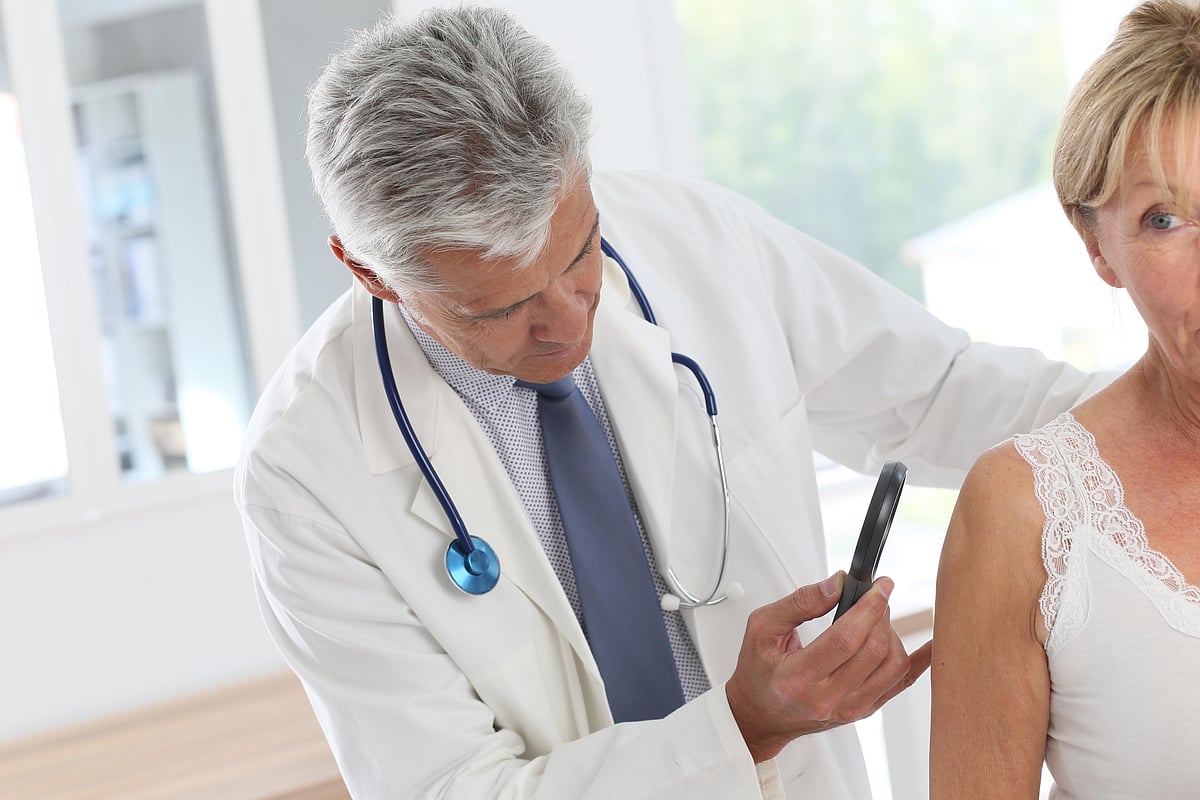 The annual meeting of the American Academy of Dermatology was held from March 25 to 29 in Boston and attracted more than 12,000 participants from around the world, including clinicians, academicians, allied health professionals, and others interested in dermatology. The conference highlighted recent advances in the diagnosis and management of dermatological conditions.
During one presentation, Esther Freeman, M.D., Ph.D., of Harvard Medical School and Massachusetts General Hospital in Boston, addressed the subject of skin manifestations associated with severe acute respiratory syndrome coronavirus 2 infection and reactions to COVID-19 vaccines.
Freeman discussed a broad range of skin manifestations that have developed as a result of the virus, including more than 30 different types of rashes. The spectrum of skin manifestations is related to each individual's immune response to the virus, and different skin manifestations correlate with different severity of illness. In terms of vaccine-related dermatologic reactions, Freeman also talked about how a vaccine-related skin reaction component was added to the existing American Academy of Dermatology/International Foundation for Dermatology COVID-19 Dermatology Registry when the vaccines received emergency use authorization. Since that time, more than 1,000 skin reactions to COVID-19 vaccines have been collected. The most common skin conditions that developed after vaccine were injection site reactions, hives, and morbilliform eruptions. In terms of local reactions, there have been local injection site reactions that start a day or two after vaccination, but also, surprisingly, delayed large local reactions, which typically develop seven to eight days after the injection.
"Overall, we can be very reassuring to patients. Data show less than 50 percent who develop skin reactions to the first dose of an mRNA vaccine will go on to have this reaction in future doses. It should be noted that 10 billion doses have [been] given worldwide, so there is a huge amount of safety [data] out there," Freeman said. "Physicians should be aware of the registry and report any symptoms related to the vaccine or virus itself. This registry is still live for physician reporting. We are particularly interested in understanding 'long COVID,' COVID-19 vaccine reactions in general, booster reactions, and breakthrough infections. We are also interested in understanding different types of reactions associated with different variants."
JiaDe Yu, M.D., of Massachusetts General Hospital in Boston, addressed the need for pediatric patients suffering from itchy rashes to be evaluated for contact allergies.