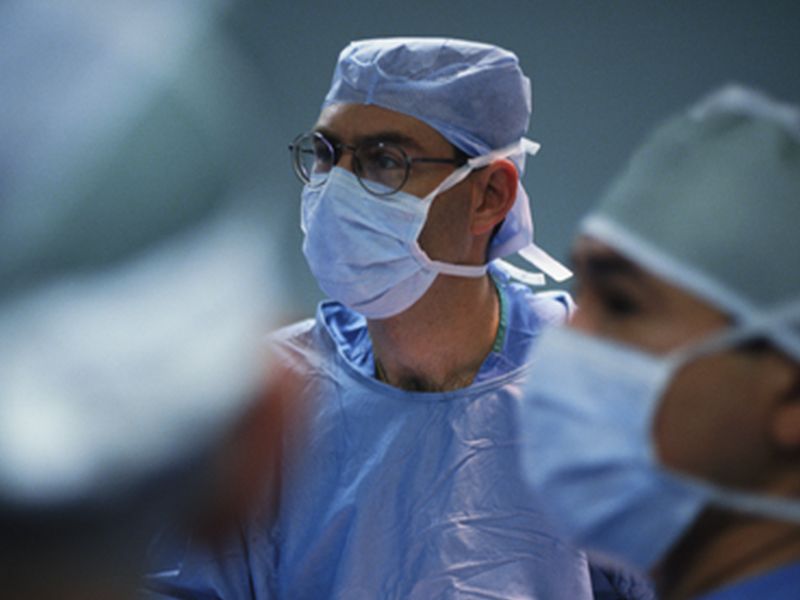 Leapfrog report says lack of hospital, surgeon volume poses safety risk to patients
THURSDAY, Aug. 1, 2019 (HealthDay News) — Patients can achieve better outcomes by choosing a hospital and a surgeon with adequate, ongoing experience performing a specific surgery, according to a new report entitled Safety In Numbers: The Leapfrog Group's Report on High-Risk Surgeries Performed at American Hospitals.
As part of Leapfrog's 2018 Hospital Survey, hospitals voluntarily answered whether the hospital itself performs a sufficient volume of a defined list of eight high-risk procedures and whether surgeons individually must demonstrate adequate volume to be privileged to perform each procedure.
The authors found that the vast majority of hospitals do not meet Leapfrog's minimum hospital or surgeon volume standards. More hospitals are meeting Leapfrog's volume standard for bariatric surgery for weight loss versus all other procedures. Yet only 38 percent of reporting hospitals meet or exceed the minimum volume of 50 procedures annually and require surgeons to perform ≥20 surgeries annually to be privileged at that facility. For open abdominal aortic aneurysm repair and esophageal resection for cancer, only 2.5 percent of hospitals and 2.6 percent of hospitals, respectively, are fully meeting Leapfrog's standard. For all eight procedures, urban hospitals outperformed rural hospitals, which in several cases had no hospitals fully meeting Leapfrog's standard.
"No hospital and no surgeon should do only one or two of these procedures a year ever. The evidence is abundant: that's not safe for patients," Leah Binder, president and CEO of The Leapfrog Group, said in a statement. "Sometimes protecting patients means helping patients find a more appropriate place to have their surgery. That's not always easy, but it's the right thing to do."