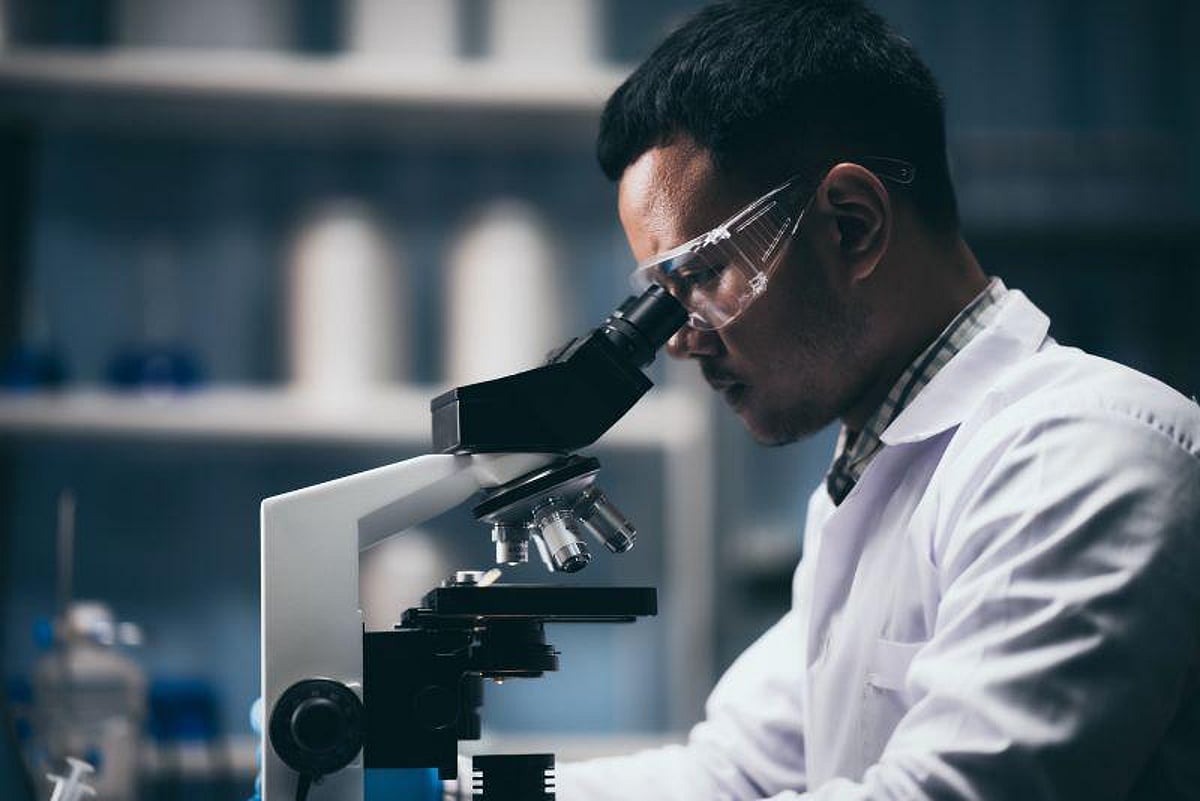 The annual meeting of the American Association for Cancer Research was held this year from April 8 to 13 in New Orleans and attracted approximately 19,000 participants from around the world, including scientists, cancer survivors, clinicians, allied health professionals, and industry professionals. The conference highlighted recent advances in the treatment, management, and prevention of cancer.
In a phase 1 study, Yago Nieto, M.D., Ph.D., of the University of Texas MD Anderson Cancer Center in Houston, and colleagues found that an approach using natural killer (NK) cells complexed with a bispecific antibody is well tolerated and appears to induce a very high overall response and complete remission rate in patients with heavily pretreated CD30+ advanced lymphomas.
The authors derived the NK cells from cord blood, where the cells were then activated and complexed with a CD30/CD16A bispecific antibody. Specifically, the cord blood-derived NK cells were manufactured in the laboratory over two weeks prior to infusion, during which time they underwent preactivation with cytokines (to become more cytotoxic), expanded more than 2,700-fold, and incubated with AFM13 during one hour. Twenty-two patients received lymphodepleting chemotherapy to prevent rejection of the cord NK cells prior to their infusions of AFM13-NK cell complexes (two doses were given in an escalating approach on two different occasions, followed by three additional follow-up infusions of AFM13 alone one week, two weeks, and three weeks posttreatment with the complexed cells). The researchers found that the approach was highly active and well tolerated in the population assessed.
"We saw great safety and high activity of a novel cellular immunotherapy approach, using two cycles of the combination of AFM13 with allogeneic cord blood-derived NK cells, in patients with refractory and heavily pretreated CD30+ Hodgkin and non-Hodgkin lymphomas, who had all failed treatment with brentuximab vedotin. The donor NK cells were detectable in the serum for up to three weeks and presented an activated immunophenotype," Nieto said. "This constitutes a new, very safe and very active approach for patients with CD30+ lymphomas that have failed treatment with brentuximab vedotin."
Funding for this study was provided by Affimed Therapeutics.
In another study, Linda Kachuri, M.P.H., Ph.D., of the University of California in San Francisco, and colleagues found that adjusting for genetic factors in the normal variation of prostate-specific antigen (PSA) levels demonstrates the potential to both reduce unnecessary negative biopsies and improve the ability to detect tumors that have a more aggressive profile.