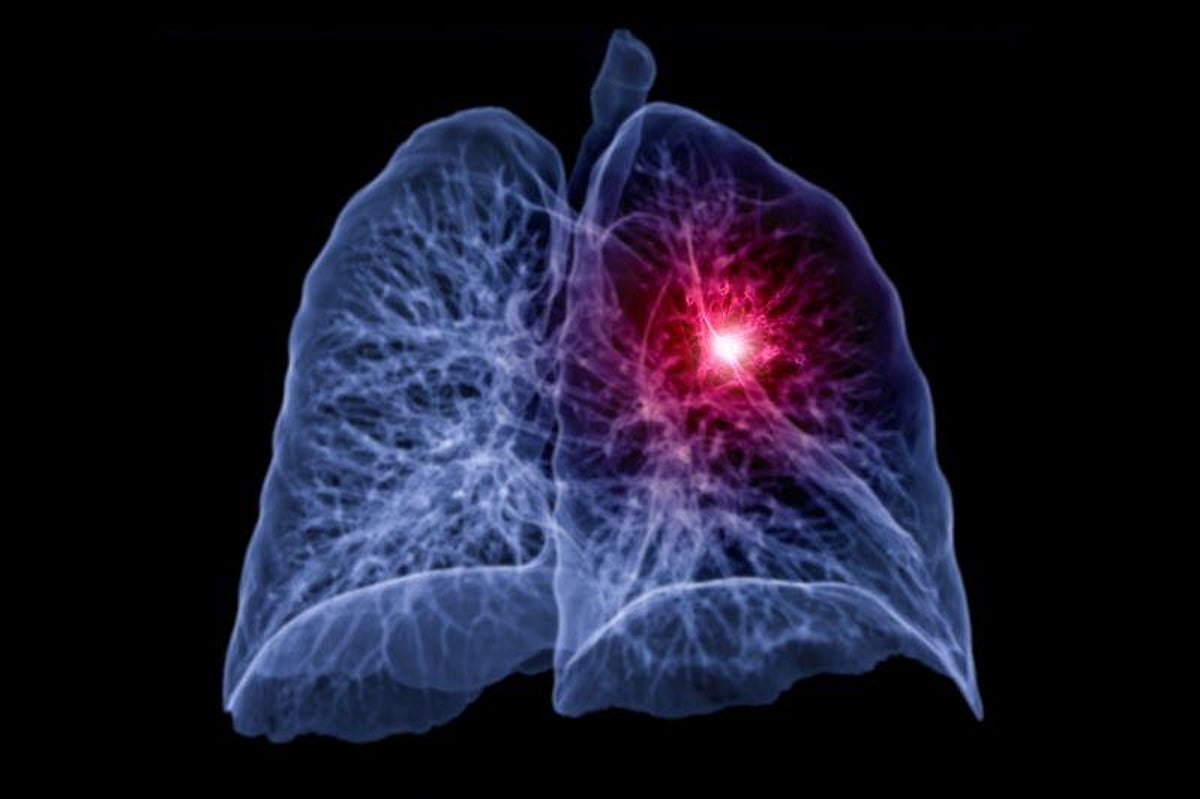 Sublobar resection is noninferior for disease-free and overall survival for patients with tumors ≤2 cm
THURSDAY, Feb. 9, 2023 (HealthDay News) — Sublobar resection is not inferior to lobar resection for patients with peripheral non-small cell lung cancer (NSCLC) with a tumor size of 2 cm or less, according to a study published in the Feb. 9 issue of the New England Journal of Medicine.
Nasser Altorki, M.D., from Weill Cornell Medicine in New York City, and colleagues conducted a noninferiority phase 3 trial involving patients with NSCLC clinically staged as T1aN0 (tumor size, ≤2 cm). From June 2007 through March 2017, patients were randomly assigned to undergo sublobar resection (340 patients) or lobar resection (357 patients) after intraoperative confirmation of node-negative disease.
The researchers found that sublobar resection was noninferior to lobar resection for disease-free survival after a median follow-up of seven years (hazard ratio for disease recurrence or death, 1.01; 90 percent confidence interval, 0.83 to 1.24). Overall survival was similar after sublobar resection versus lobar resection (hazard ratio for death, 0.95; 95 percent confidence interval, 0.72 to 1.26). The five-year disease-free survival was 63.6 and 64.1 percent after sublobar resection and lobar resection, respectively, while the five-year overall survival was 80.3 and 78.9 percent, respectively. The groups did not differ substantially in terms of incidence of locoregional or distant recurrence.
"These findings affirm that sublobar resection for patients with clinical T1aN0 disease by either anatomical segmentectomy or wedge resection is an effective management approach for this subgroup of patients with NSCLC," the authors write.
The study was partially funded by Covidien (formerly Tyco Healthcare) and Ethicon.
Abstract/Full Text (subscription or payment may be required)