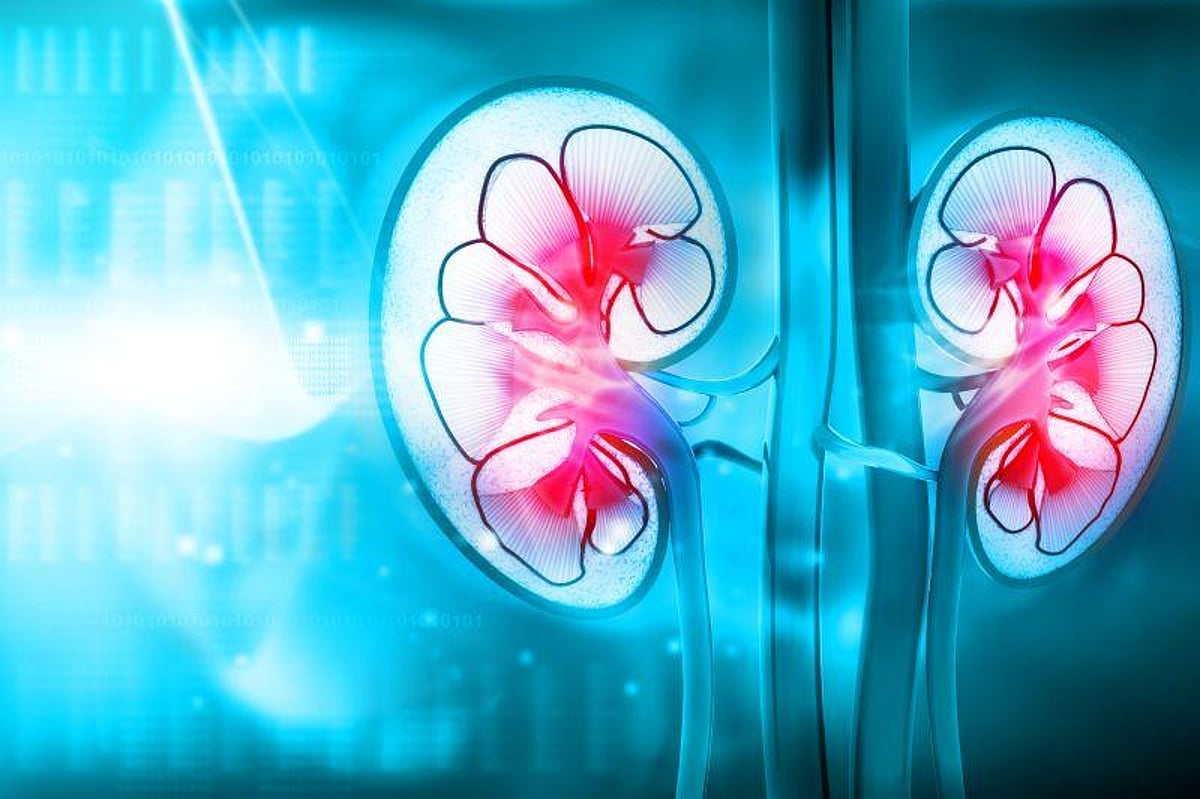 The annual meeting of the American Society of Nephrology was held this year from Nov. 3 to 6 and attracted participants from around the world, including nephrology specialists, researchers, scientists, and other health care professionals. The conference featured presentations focusing on the latest advances in the management of patients with kidney diseases and related disorders.
In one study, Michael Collins, Ph.D., of the Royal Adelaide Hospital and the Australasian Kidney Trials Network, and colleagues found that intravenous fluid therapy with balanced crystalloid solution reduces the incidence of delayed graft function (DGF) compared with saline in patients receiving a kidney from a deceased donor.
The authors aimed to determine if using a low-chloride balanced crystalloid solution (Plasma-Lyte 148) instead of saline would reduce the risk for DGF (i.e., dialysis within the first seven days after transplant). For the study, 808 participants from 16 hospitals were recruited and randomly assigned to either balanced crystalloid solution or saline during transplant surgery and up to 48 hours postoperatively. The researchers found that DGF occurred in 121 of 404 patients (30 percent) who received balanced crystalloid solution compared with 160 of 403 patients (40 percent) who received saline (adjusted relative risk, 0.74).
"To prevent one case of DGF, the number needed to treat with balanced crystalloid was 10. Balanced crystalloids were safe. There were no differences in serious adverse events between the groups," Collins said. "Given these findings, we believe that balanced crystalloids should become the standard-of-care intravenous fluid during and after deceased donor kidney transplantation."
In another study, Dearbhla Kelly, M.B.B.Ch., B.A.O., D.Phil., of St. James's Hospital in Dublin, and colleagues identified a link between impaired kidney function and cognitive impairment or dementia, determined by albuminuria.
Using data from the Framingham Heart Study, the authors found that impaired kidney function, as assessed by albuminuria, but not chronic kidney disease (CKD), was independently associated with markers of cerebral small vessel disease, specifically covert brain infarctions and a high burden of enlarged perivascular spaces in the basal ganglia. In addition, both CKD and albuminuria were independently predictive of incident dementia risk, with stronger associations noted in the case of the latter, which did not appear to be mediated by premorbid blood pressure. These results highlight the importance of albuminuria as a cerebrovascular and cognitive risk factor and indicate that there may be additional shared pathobiology in the kidney and the brain beyond hypertensive angiopathy.