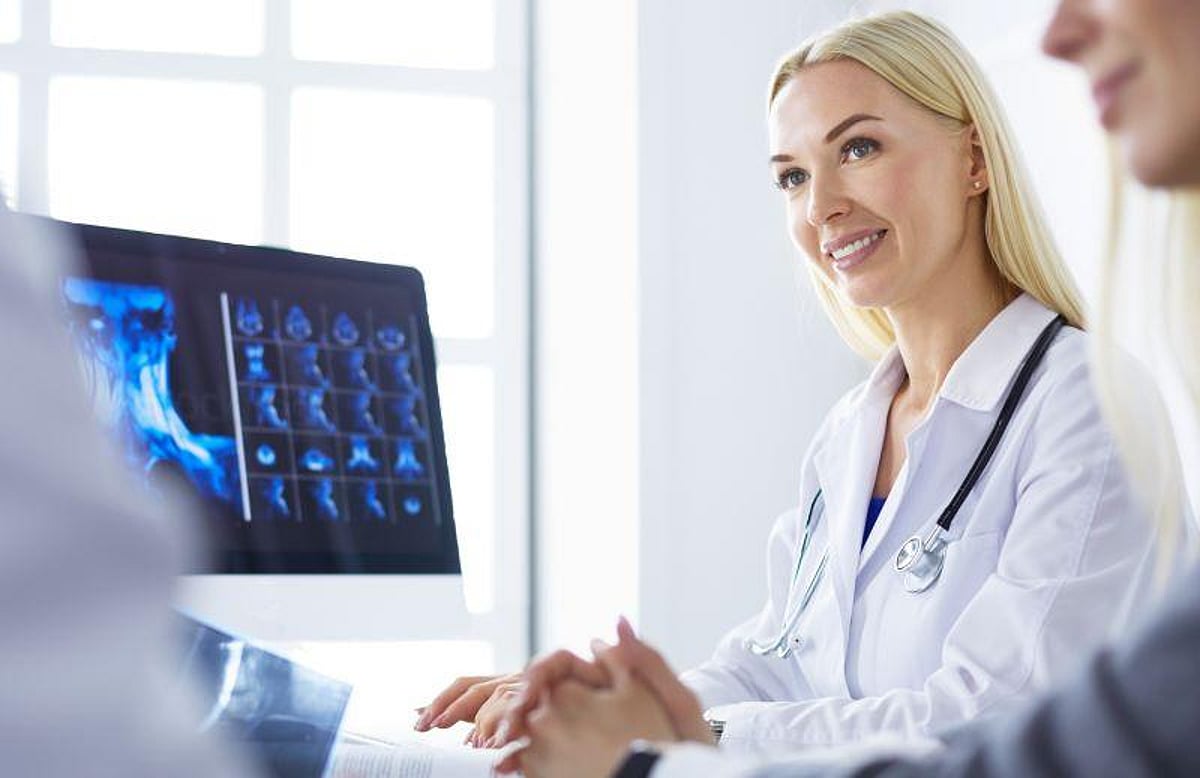 The 108th Scientific Assembly and Annual Meeting of the Radiological Society of North America
The annual meeting of the Radiological Society of North America was held from Nov. 27 to Dec. 1 in Chicago and attracted nearly 25,000 participants from around the world, including radiologists, radiation oncologists, physicists in medicine, radiologic technologists, and other health care professionals. The conference featured scientific papers from a number of subspecialties covering the newest trends in radiological research, as well as education and informatics exhibits.
In one study, Wilson Xu, an M.D. candidate from the Keck School of Medicine at the University of Southern California in Los Angeles, and colleagues used ultra-high-field 7T magnetic resonance imaging (MRI) to study changes in the small vascular structures of the brain in different types of migraine.
The authors used ultra-high-field 7T MRI to view the brains of migraine patients and compared the findings to the most clinically available MRIs right now (which are mainly 3T or 1.5T). The researchers found that in the centrum semiovale (CSO), there was a statistically significant difference noted in the number of enlarged perivascular spaces (PVS) in patients with migraine compared with patients without migraine. In terms of other brain imaging findings, the researchers did not see a statistically significant difference between white matter hyperintensities (WMH) and cerebral microbleeds between patients with and without migraine. Meanwhile, in patients with migraine, the investigators did observe a significant association between enlarged PVS in the CSO and the severity of WMH.
"This study is a good first step towards identifying specific underlying causes of migraine, which could one day help us improve diagnosis and inform the development of individualized treatments. These findings are exciting because they suggest some kind of disruption in the waste clearance system of the brain in migraine; previous studies show many neurological disorders are associated with increased PVS," Xu said. "Now, whether these changes cause migraine to develop or are a result of migraine is still unclear, as is the exact mechanism behind how migraine works or how PVS are implicated in migraine. Our goal is to continue using ultra-high-field 7T MRI for additional studies, this time with larger populations of patients, longer follow-up periods, and more migraine types so we can better understand what exactly the relationship is between these changes and migraine."
In another study, Huang Lin, of the Yale University School of Medicine in New Haven, Connecticut, and colleagues identified biomarkers of attention-deficit/hyperactivity disorder (ADHD) using neuroimaging and a machine learning algorithm to help diagnose and target treatment more effectively.